"They give our young people confidence and self-esteem. They provide peace and tranquility to troubled souls, they give us hope."
The mission of the Horse Life Miami is to provide the highest quality of equine-assisted therapy to people with any disabilities in the South Miami, FL and surrounding areas. Through a collaborative effort of medical and equine professionals and the healing power horses possess, Horse Life Miami''s goal is to better the quality of life of each child & adult participating in our therapeutic riding programs.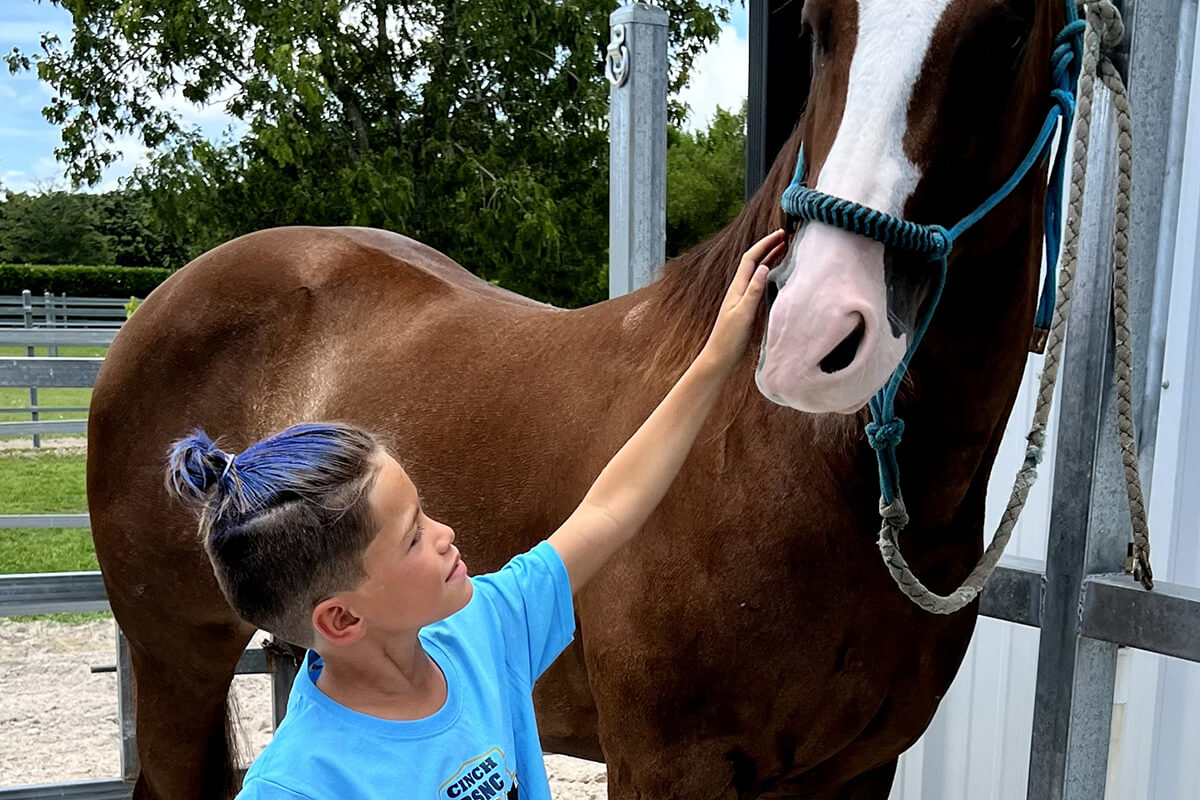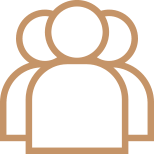 Riding as part of a group provides a great shared social experience. Those participating in any of our programs are able to experience improved self-esteem and a sense of belonging in social settings as they share similar experiences with fellow riders.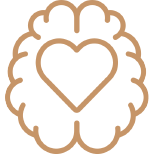 Horses provide a "no-judgment" zone that holds space for the entire spectrum of feelings and promotes emotional growth for people with emotional challenges.
People with learning disabilities have the chance to learn through visual, auditory and kinesthetic methods while learning to ride a horse. The horse's response to the aids and directions given by the rider or driver is a natural positive reinforcement and helps participants build cognitive skills.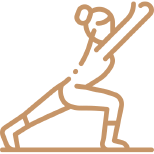 Therapeutic or adaptive riding can be a great source of exercise for people with physical disabilities in which they can ride within their strength limits and still enjoy an active recreational and outdoor sport.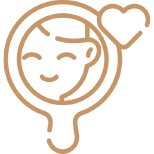 Working together, partnering and learning to communicate with a thousand pound animal often leads to an increased self-esteem and empowers the participant as he/she realizes the achievements he/she never thought possible.
Recreational activity that provides a unique combination of physical, emotional, and social benefits. This program emphasizes on horseback riding and horsemanship skills. Horseback riding is known to improve a rider's quality of life by giving him/her the opportunity to interact and bond with the horse, instructor and other riders leading to a positive emotional and social experience all via a shared activity. In addition, these activities provide improvements in posture, flexibility, balance, muscle strength, attention span, ability to follow instructions, develop social interactions, self-confidence by overcoming fear and anxiety, self-awareness and self-esteem.
Equine Facilitated
Psychotherapy
Utilizing an interactive process in which a licensed mental health professional working with, or as an appropriately credentialed equine professional, partners with suitable equine(s) to address psychotherapy goals set forth by the mental health professional and the client. Children and adults suffering from mental or physical abuse, post-traumatic stress disorder (PTSD), bullying, depression, anxiety, substance abuse, or eating disorders benefit from this program.
We provide lessons for children who have siblings and family members with special needs. We believe this approach allows for bonding, shared experience, and creates better communication for encouraging each other.
An unmounted, learning-based program focused on teaching individuals of all ages and abilities about horsemanship and horse care. Grooming, tack and equipment, stable management, and handling horses on the ground are skills as important and therapeutic/beneficial as learning how to ride. In addition, hands-on activities like these provide an unparalleled opportunity for the participant to build self-confidence when working with an equine partner, while improving their communication and social skills.
New research shows that equine therapy might go a long way in starting the healing process for these veterans. At Horse Life Miami we encourage veterans to build relationships, improve their trust and heal their scars. Benefits of equine-assisted services for these individuals include strength, balance, coordination, flexibility, self-esteem, encouragement through regaining function and mobility and re-establishing social ties through engagement in team activities.
Horse Life Miami is a state-of-the-art equine facility on a five-acre property in South Miami that includes a 40-stall barn with automatic waterers, fans, A/C tack rooms, restroom, daily cleaning service and twice-a-day feeding. The facility also has a brand new, fully fenced and ventilated 200 by 100 feet arena for our boarders to ride during day or night, rain or shine. Boarders have access to paddocks for horse turnout as well as to wildlife trails along the waterside to enjoy what seems unlimited acreage through trees, and up and down hills experiencing a unique connection with nature.
their names, age, why they are
good fit for our program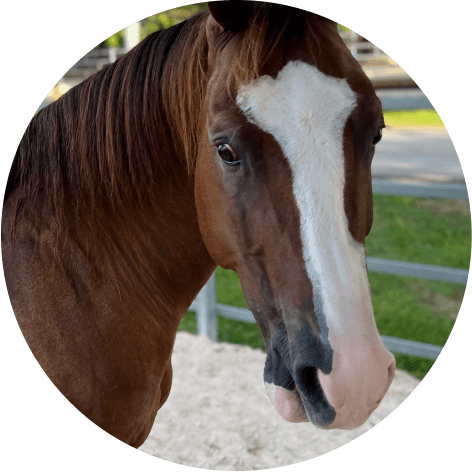 Is an 8 years old Gelding. He got his name because he is sweet and likes to kiss and lick his friends.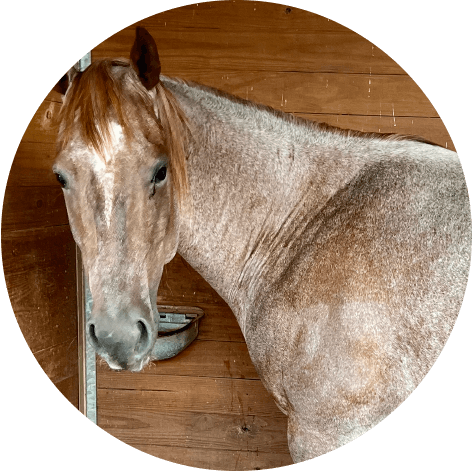 Is a 7 years old Red Roan descendant of High Brow Cat. He is easy going and fun to be around!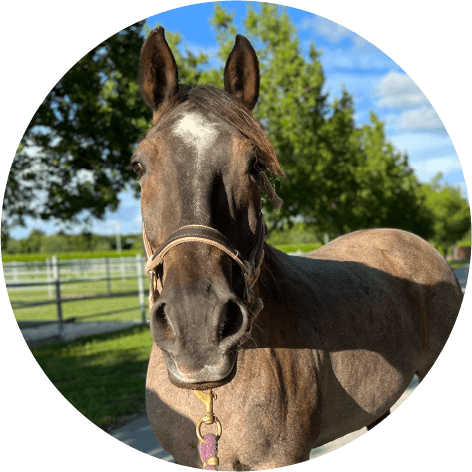 Is a Blue Roan that has been in our family for many years. He is sweet, humble and has a kind heart. He is our most trusted horse since our daughter learned to ride with him.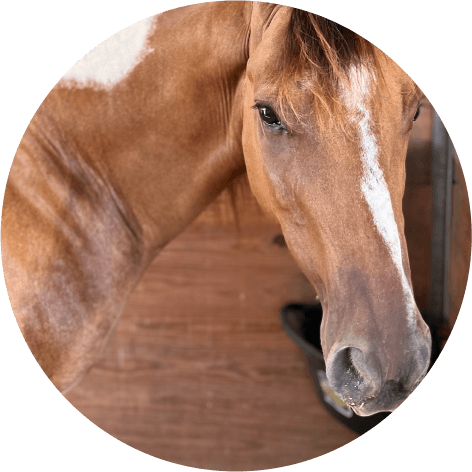 But we call him El Pinto. This is a stunning, one of a kind three-color paint descending from an excellent line breeding. He is also a three times world champion! He is spoiled, smart and loves to be pet and bathed.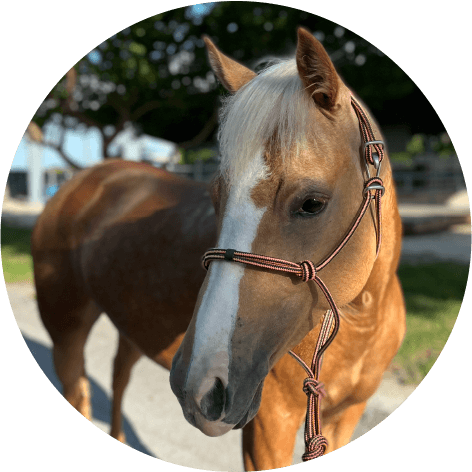 Is this calmed and beautiful 6 years old Mare named like this by our daughter the minute she arrived to our farm because of its beautiful yellow color. This mare is very smooth to ride and loves to get braids! She is small in size but big in personality!
Are you interested in experiencing or being part of this